About Dale Pediatric Dentistry in Jupiter
At Dale Pediatric Dentistry, our caring, skilled team goes above and beyond to ensure your child feels safe and at ease. We love working with kiddos and helping them achieve a lifetime of happy, healthy smiles!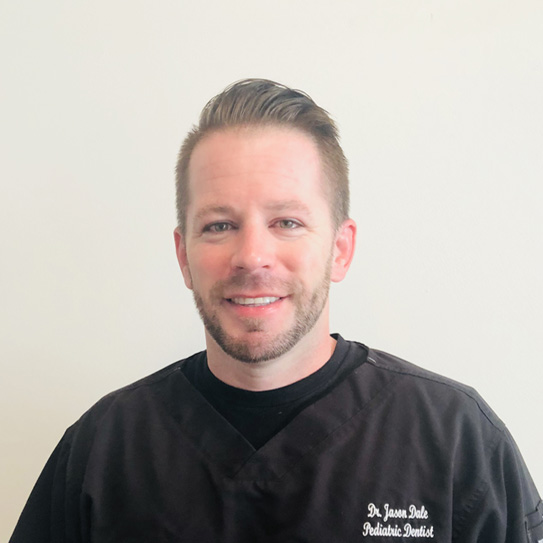 Meet Dr. Jason Dale
Board Certified Pediatric Dentist
A South Florida native, Dr. Jason Dale received his undergraduate degree from Florida Atlantic University before obtaining his master's degree in biomedical sciences from Barry University. Dr. Dale earned his Doctor of Dental Medicine (DMD) from Nova Southeastern University College where he also completed his specialty training in pediatrics. Dr. Dale is passionate about the wellbeing of your child and understands that a good foundation for health begins with dental hygiene. Dr. Dale specializes in treatments for infants, children, teens, and special needs patients.
In his spare time, Dr. Dale enjoys going to the beach, fishing, and doing other outdoor sports, as well as spending time with his wife and their two beautiful daughters.
OUR COZY, FUN OFFICE
As a parent himself, Dr. Dale understands the importance of creating an environment that kids will not only feel comfortable in, but also enjoy. We take great pride in having a kid-friendly atmosphere with a variety of amenities to help your child and you feel relaxed and entertained while you're with us.
Aquarium
Books, Toys & Stuffed Animals
Video Games
TVs Throughout Office
iPads & Tablets
Warm Blankets
Treasure Chest of Prizes