Kids' Dentistry in Jupiter, FL
Our Jupiter pediatric team is committed to caring for your child's smile for many years to come. We take great pride in offering a full suite of pediatric services from teaching your kiddo how to properly brush their teeth to fitting your little leaguer with a custom athletic mouthguard. At Dale Pediatric Dentistry, you can rest easy knowing that your child is in good hands!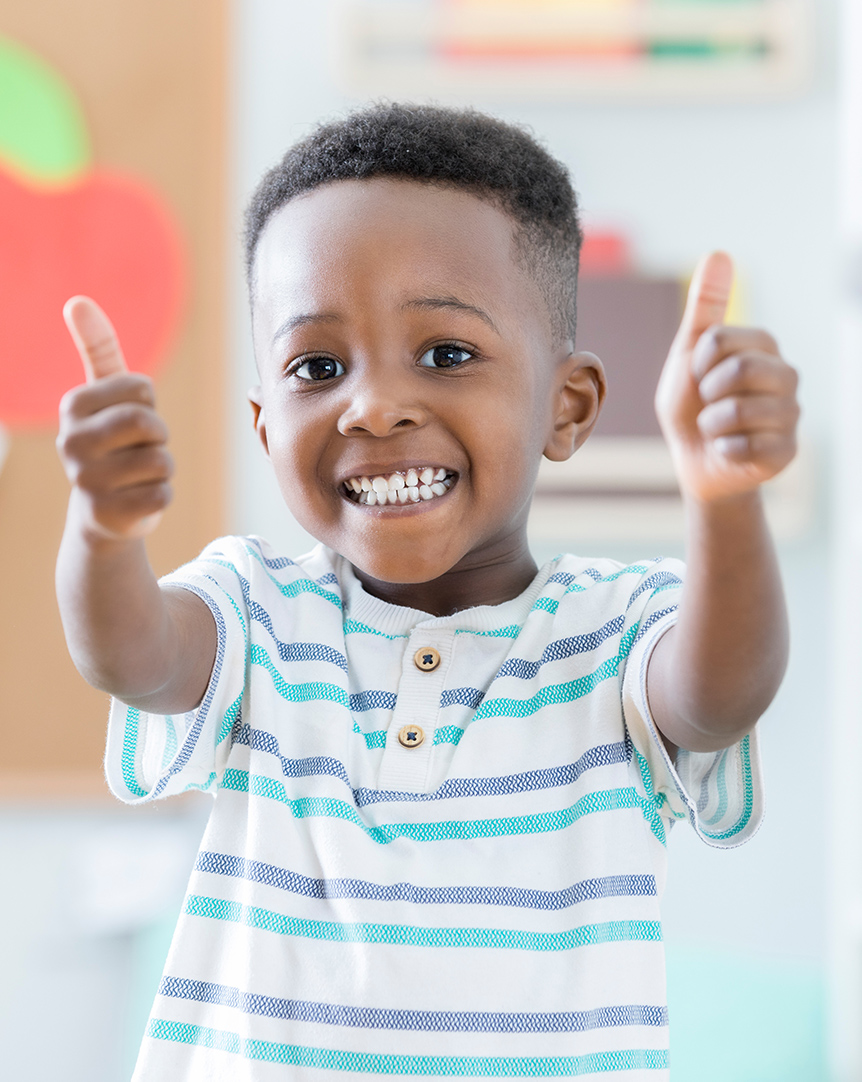 Complete Pediatric Care
Routine Cleanings & Exams
Prevention is the foundation of a healthy smile. Routine dental checkups every six months allow us to thoroughly clean your child's teeth and catch any dental issues while they're still small.
Dental Sealants
The chewing surfaces of our teeth have grooves that are breeding grounds for bad bacteria and trapped food debris. We use dental sealants to coat the chewing surfaces and prevent cavities from developing.
Fluoride Treatments
Fluoride is a mineral that strengthens enamel and prevents tooth decay. Our safe fluoride treatments make your child's teeth more resistant to sugar, acid, and bad bacteria that can cause cavities.
Athletic Mouthguards & Nightguards
Whether your child is playing a contact sport or battling nighttime teeth grinding, we create custom mouthguards to protect their teeth. Even though sporting goods stores have mouthguards, it's important to note that a well-fitting, custom mouthguard is crucial for properly safeguarding your child's smile.
Dental Crowns & Fillings
Baby teeth are more susceptible to developing cavities compared to adult teeth. Depending on your child's needs and the level of decay, we'll either place a filling (for small cavities) or a dental crown (for more severe cases).
ADDITIONAL SERVICES
We're all about making your dental visits as easy as possible. If you're in need of a cosmetic treatment, we can take care of you and your child in one convenient appointment!
Our cosmetic services include:
One-Visit Teeth Whitening • Custom Take-Home Whitening Trays • BOTOX®
Schedule Appointment