Mouthguards in Jupiter
Whether your child is playing on the field or grinding their teeth when they sleep, they can benefit from a mouthguard. We take great pride in creating custom mouthguards to protect your kid's teeth in a variety of situations. Our caring team wants your child and their smile to be safe wherever they may go!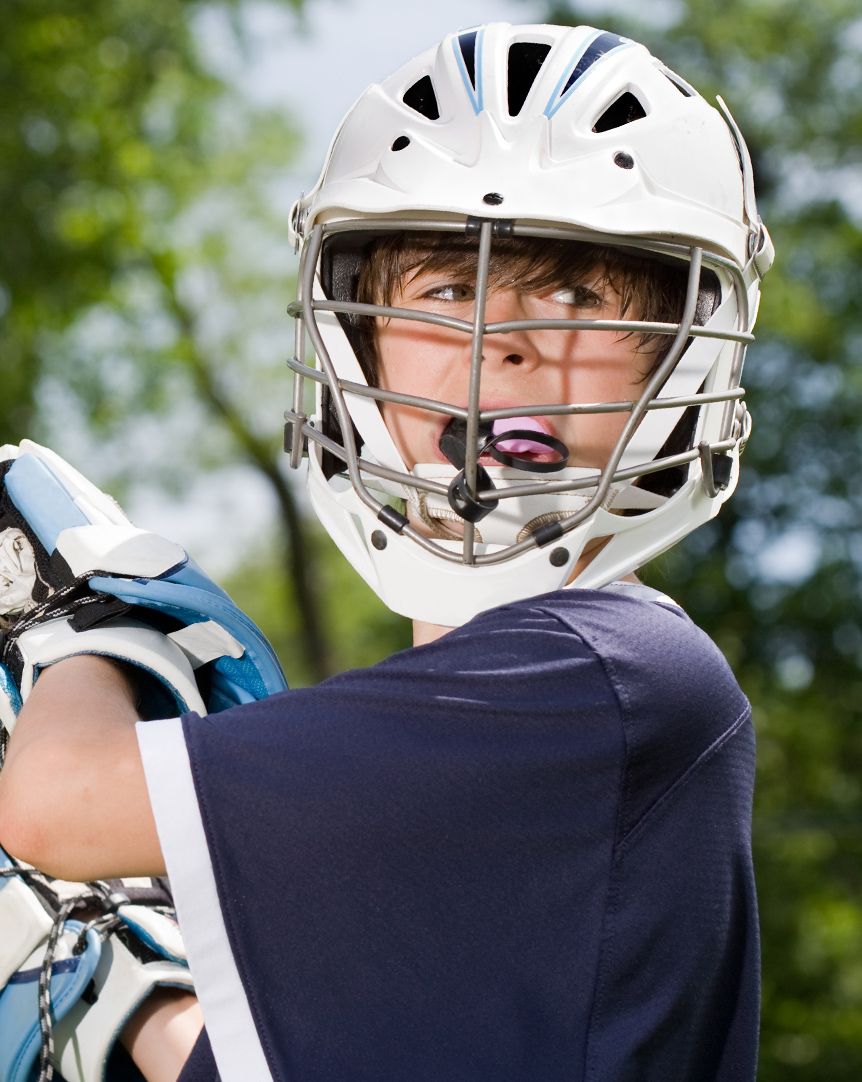 What Do Mouthguards Do?
A mouthguard resembles a plastic retainer. The purpose of a mouthguard is to act as a barrier between teeth and anything that might potentially harm them. More often than not, mouthguards are worn just on the top teeth, but in some instances, Dr. Dale may recommend a top and bottom guard.
Athletic Mouthguards
Why should your sports-savvy child get a mouthguard? According to the American Dental Association, one third of dental injuries are sports-related. Not only do mouthguards protect your child's teeth from breaking or cracking, but they also protect their jaw from impact.
Nightguards for Bruxism
Bruxism (teeth grinding) can create numerous problems for your child. It can lead to headaches, loss of tooth structure, loose teeth, shortening of teeth, cracked or broken teeth, tooth sensitivity, and more. If your child is struggling with nighttime teeth grinding or clenching, our custom nightguards can shield their teeth and preserve their beautiful smile.
Cost of Mouthguards
The cost of a mouthguard depends on which type your child needs, their current oral health, and more. When you bring them in for a consultation, we'll examine their smile and provide you with an accurate cost estimate. If cost concerns are keeping you from getting your child a custom mouthguard, talk to our office. We have a wide range of financial options to help you fit your child's mouthguard into your budget!